Meet the Team
Johnson Law Firm, PC has positive environment that our clients love because of the wonderful and friendly members of our staff. Clients often refer family and friends directly to our staff members as well as Attorney Johnson. Our clients love our staff and so do we!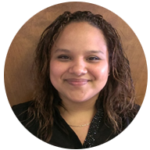 Office Manager & Litigation Clerk
We love hearing from our clients.
We welcome hearing from our clients. Please feel free to call, email or stop by and speak with our staff regarding your case. We are always interested in being up to date with your treatments, or concerns. We believe that more communication means better outcomes and better relationships!